Hey guys, we would like to inform you of an issue the Help Desk Team has been having in the past week.
Some fellow SJ members have been sending their private messages to us by mistake.
Here's what I believe to be a typical scenario: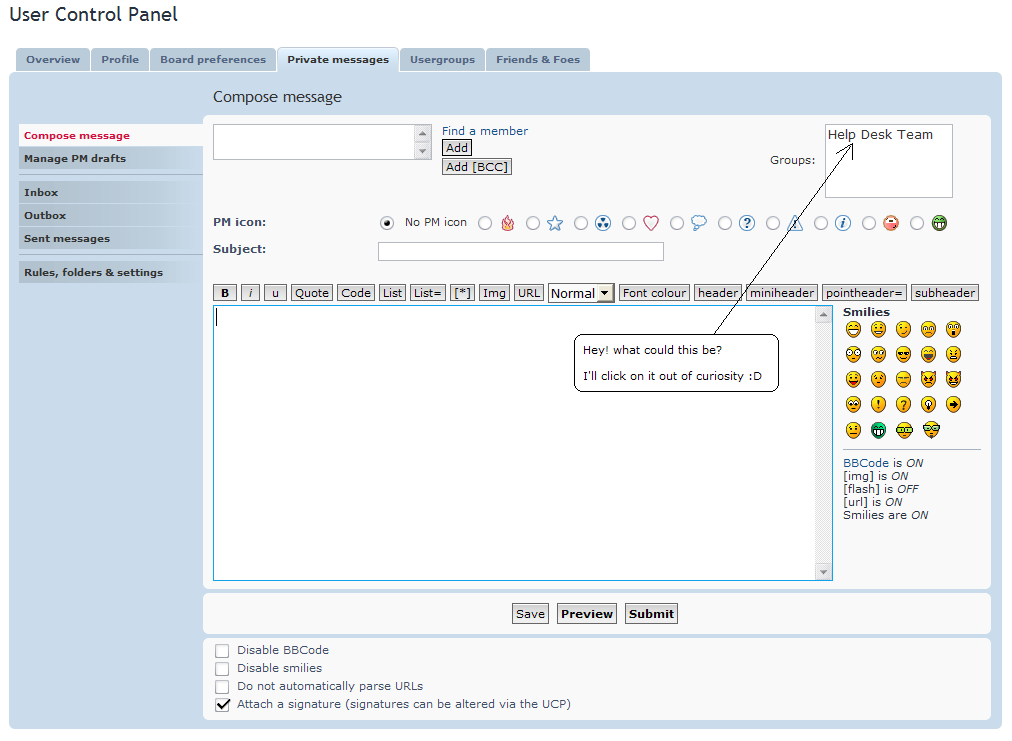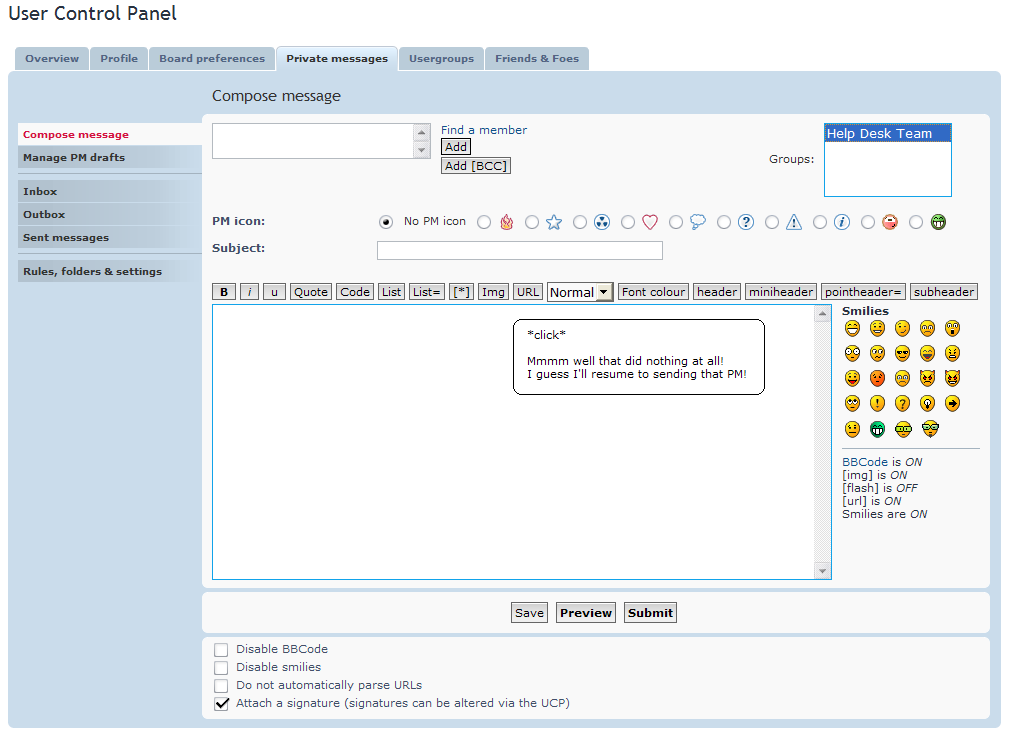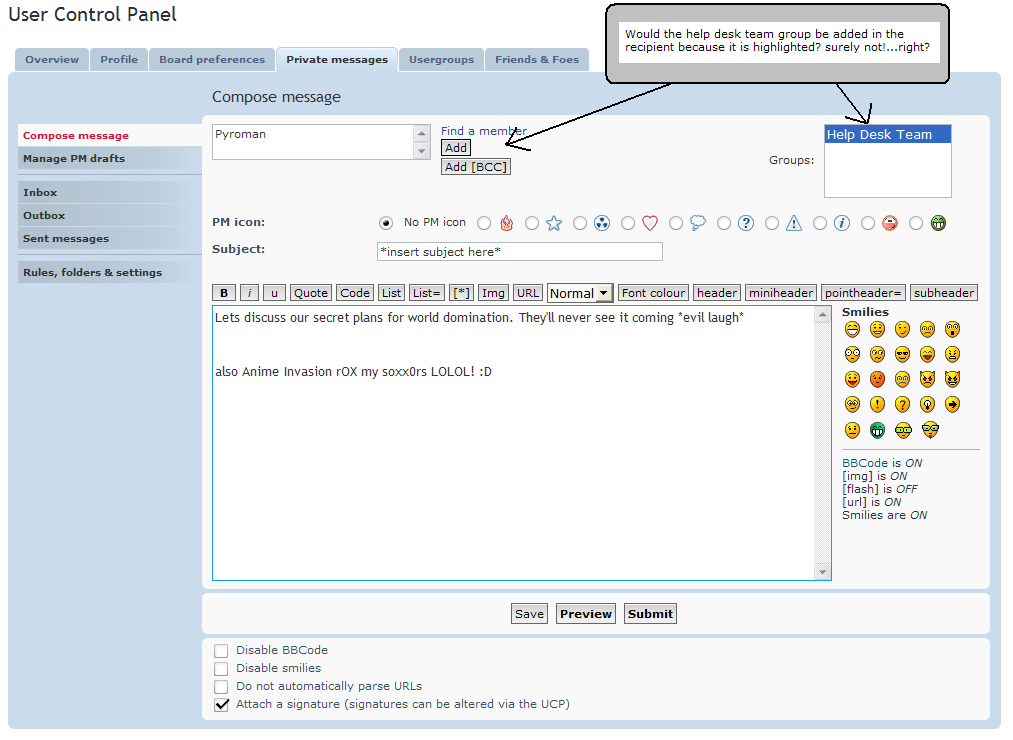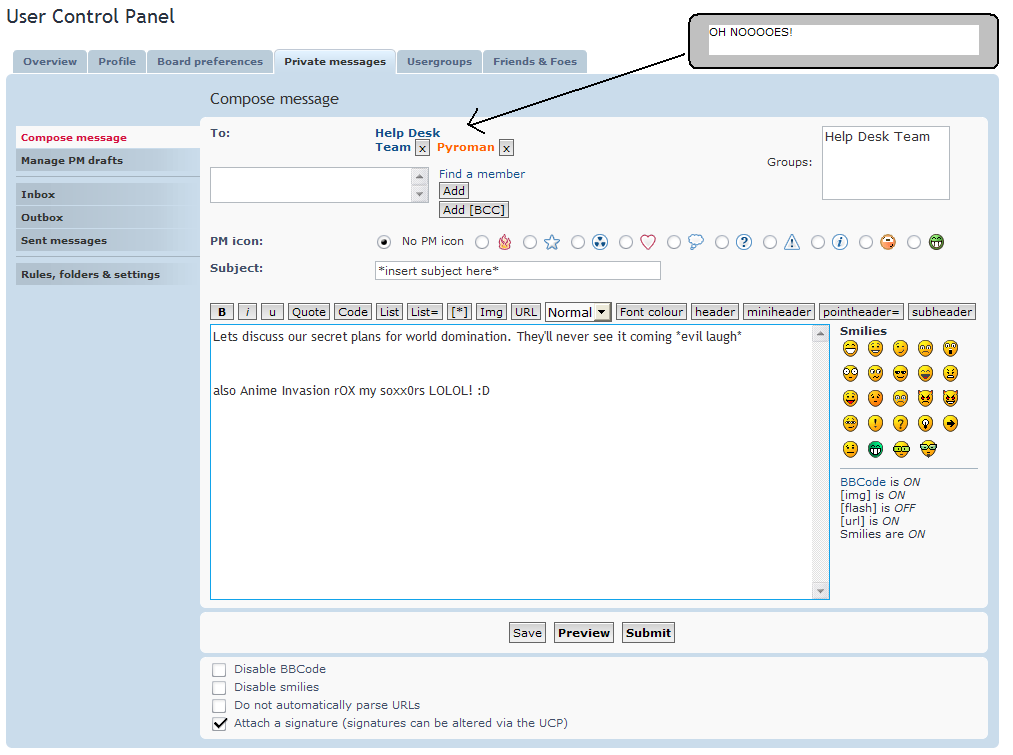 Because of this, we've so far received three messages that wasn't intended to us, so its best that we let you guys know about it so that this privacy problem doesn't arise again.
Basically always check your recipients before sending a pm and to remove unwanted recipients, simply press the "X" button next to the username/group.
Thanks!